New Year Wishes 2021, Happy New Year quotes and Messages
The New Year is approaching ,a page will soon be turned. The opportunity to send wishes, a little word or a warm message, with this attention: wishing you a Happy New Year 2021. The exercise is not so easy, it is necessary to find the right tone according to the recipient. To help you in this task, we offer you the best happy New Year wishes & messages to inspire you. You will therefore find very sober and classic messages, others a little more original and funny… A range of quotes to say "Happy New Year" in different ways. Also discover on this page our best wishes to family, friends, kids, colleagues or coworkers which you can personalize or use in your greeting card.
Classic Happy New Year Messages
Wish your friends and family a simple and classic Happy New Year with these greeting messages templates.
" A New Year means new dreams, new hopes and the urge to try thousands of new things! I wish you the most beautiful of years! "
" For this New Year, I wish you simple joys, good prospects and endless horizons. Happy New Year 2021!"
" A busy schedule .Head full of projects. A mess of dreams. Love without counting…A wonderful year!"
" Best wishes 2021.We thank you for your presence in 2020, and send you our warmest wishes for the New Year."
" May your dreams come true and may 2021 be a sign of happiness and success!"
" A New Year to discover,
Go further,
Look differently,
Dreaming elsewhere,
Write new stories,
Change one's mind,
Breathe a moment,
Taste the simple pleasures,
Savor every moment. "
" What words to wish a Happy New Year 2021?
We will choose the simplest words,
And even though these words are not original, they are sincere and warm:
Happy New Year 2021, and good health to all. "
Original New Year Wishes
Find inspiration to wish a Happy New Year 2021 in an original way!
" 10… 9… 8… 7… 6… 5… 4… 3… 2… 1… HAPPY NEW YEAR! I wish you 2021 to be resplendent, full of glitter!!! Live, love, laugh, and above all: enjoy! See you soon to start the year together on a high note. Lots of love"
" Bonne année! Frohes neues Jahr! Happy New Year to everyone wherever you are! Buon anno! Feliz ano nuevo! "
" A new year is coming and with it come good resolutions, fresher ideas and new energy. Have an exellent New Year and enjoy your life! "
" Forget the New Year resolution! Your life is not a cast but a series of unforeseen events, small pleasures and discoveries. Don't make plans and live your life lightly! Have a wonderful year! "
Albert Einstein said, " Learn from yesterday, live for today, hope for tomorrow. " A beautiful quote for a beautiful year! Happy New Year 2021
" With a wave of a magic wand, I wish you a magical year full of joy, peace and happiness! I make a wish that all your dreams will come true this year! "
" A new year is the start of a new chapter. Start writing this new adventure now by adding beautiful characters, beautiful surprises, and dreams to fulfill. Happy New Year !"
Texts to write on a greeting card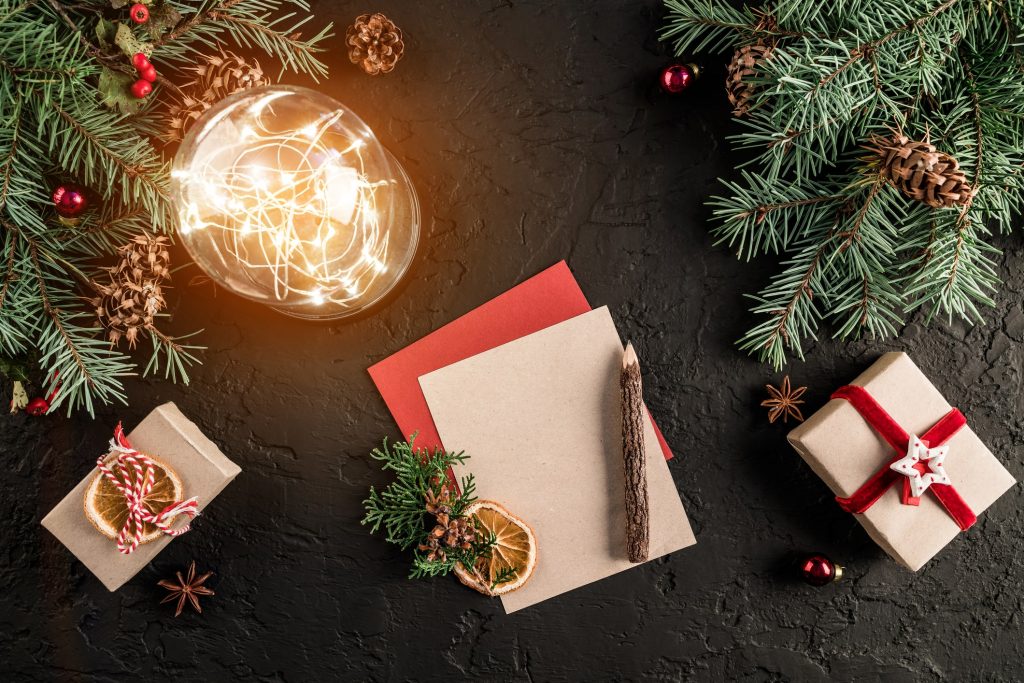 It's hard to find new formulas year after year, to wish each time the same thing: happy New Year!
The secret is to find an original text, and to put a little personal touch in your greeting card! Here you will find many good ideas to answer to the question what to write in a New Year greeting card?
" Wishing you a joyous 2021, as bright as this greeting card, and full of success and achievement. May your projects materialize in 2021! "
" With this greeting card, we wish you a happy new year 2021. May this bring you everything you want, love, health and happiness. Happy New Year 2021 from all of the xxxxx family. "
" A colorful greeting card for a colorful 2021 year!
Best wishes !"
" A new Year
A little message
A huge wish for success and health"
" A simple greeting card, but real feelings to wish you extraordinary happiness for this New Year 2021. Happy New Year my love! "
Happy New Year Wishes for Friends:
Thinking to send your loved ones and those who are dear to you, a nice Happy New Year text message either by Internet or by mail. A Happy New Year message maintains friendship. You don't know how to wish your loved ones a Happy New Year? Here are some examples of free Happy New Year messages that you can use for your greeting card.
" May 2021 be for you a year full of joys; may friendship and love never fail you, may prosperity come to you."
" We thought the coronavirus would leave us, but it doesn't. The year is ending and the Covid 19 is still here! Because of this damn virus, I will not be able to celebrate this New Year with you properly. I will unfortunately be away on New Years Eve but that does not prevent me from wishing you a very happy New Year 2021.May this new year be better than last year and get rid of this damn coronavirus. Excellent New Year's Eve and Happy New Year to you. Kisses"
" May 2021 be for you the year of all successes: professional success, personal success."
" Who says New Year says new goals and new promises,
But we do not hope for new friends!
For 2021, let's not change a winning team!
We send you many kisses and wish you a wonderful new year,
That we continue to share exceptional moments. "
" May friendship and love guide you again and again on the path of goodness and daily joy in 2021
Best friendly wishes to my beloved friend! "
Happy New Year Wishes for Family:
" Best wishes and Happy New Year!
Wishing you the best…
To have a lot of sweet dreams,
And, with a little luck,
To make a few! "
" Dear friends, you already have everything that can be desired on this earth, and in particular you have built a beautiful family. So my wishes for you will be to consolidate this happiness, to stay united, to enjoy every little moment. Happy New Year 2021! "
" Happy New Year! A page turns, and a new one begins … 365 days to make all your dreams, projects, and to be happy. Awesome, right?! Happy New Year and kisses from the whole John's family. "
" To you 4, who are so precious in my eyes and so dear to my heart, I wish a year rich in beautiful surprises, small joys and great happiness."
" The whole Martin's family sends you their best wishes for the new year 2021."
" Here are all of our best photos of 2020 to accompany you in this new beginning and to wish you health, happiness, love and success! Best wishes. We kiss you very hard. "
" May the words of this new year message find you in good health and living in happiness… I send you my best wishes and wishing you an amazing new year, to you and your family. "
Happy New Year Wishes for kids: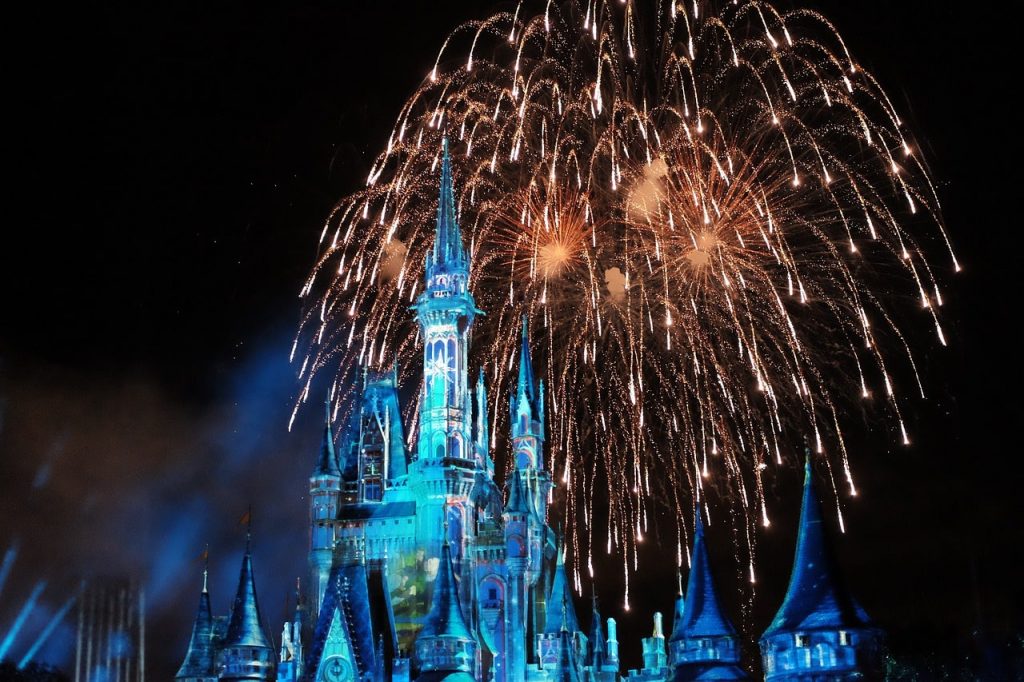 Christmas and New Years Eve are family celebrations. Parents, grandparents or another adult cannot always present their Happy New Year wishes directly to children (son or daughter, nephew or niece, grandsons or granddaughter, etc….)
Although it is true that kids prefer gifts rather than words, try to wish a happy holiday with these templates of new year greetings for children.
♦ Wish a happy new year to a child for 2021
" For this new year, my little darling,
I wish you 1000 wonderful things.
May these next twelve months be magical for you!
May for the next 365 days you live in joy and happiness.
And especially that you remember every minute that I am there for you and that I watch over you!
Best wishes for happiness my darling little prince! "
♦ Happy New Year message to your son or daughter
" My child that I love!
Even though I am far from you I want you to know that I am always thinking of you.
For the New Year I only have one wonderful wish!
My wish is to know that you are happy, in good health and curious about everything in life!
Be sure my son (my daughter) that your parents love you more than anything and wish the best for you."
♦ Best wishes from grandparents
" My darling, may this year give you a good start. Making progress is a matter of will and it's the perfect time to make good resolutions. I believe in you, I know that you can do it. Your grandma (grandpa) who will always be proud of you. "
♦ Happy New Year message from an uncle or aunt (or other adults)
" My darling, I wish you a year full of joys, sweetness and hugs. With, if possible, success and good results 😉 "
" A few words to wish happy holidays to a little boy, such a cute big champion! My little fellow, awesome little guy, I wish you the best for the months to come: Smiles galore, doing well at school, respecting your mum and dad and covering up grandma and grandpa by your warm! I love you Your aunt (your uncle) "
Funny New Year Wishes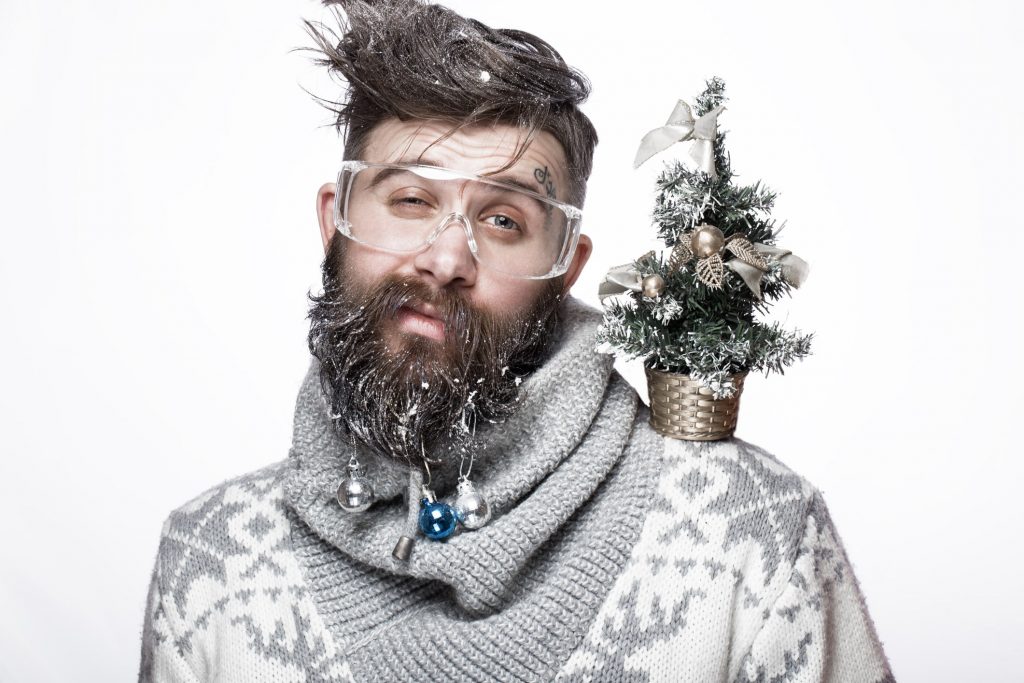 A couple of laughs doesn't hurt anyone! Especially when 2021 comes to the fore! What funny New Year message to send?
New Year's Eve is the perfect time to send your friends, family and colleagues a funny happy New Year message .But now you run out of inspiration! Do not panic! You will surely find below a humorous message to send to your friends.
Sending your wishes in a funny way is a good idea to be original! In addition, among the tons of messages that your friends or colleagues will receive, one thing is certain, your text will not be forgotten! Another great idea? Why not to send personalized and funny greeting card?
" Composition of your year 2021
60% true love
25% health and well-being
15% of professional "whaouu "
" There are 2021 possible things to wish you as this year begins. In order not to forget any, I am simply going to present you my best wishes for a happy new year 2021, which will bring you, I am convinced, everything you deserve. Happy New Year! "
" The New Year is every man's birthday! Happy Birthday!!! "
" We traditionally wishing for the New Year, happiness, prosperity, health … Obviously, I wish you all this, and more than ever. But I add madness and good humor, inventiveness and energy, strength and courage, in order to carry out all your projects this year. Happy new year to you. "
" Thank you for all your best wishes from last year which promised me money and health! This year, to make it easier for you, send me money directly! I accept checks, cash and transfers! Happy New Year to you! "
" After hours of thinking what to write on this message. I decided to take a look on the internet to get inspired .And I finally found the perfect text: "Happy New Year 2021! "
" This year I promise to never ramble again. I will never say the same words twice. What can I write then? I wish you 365 very pleasant days! "
" How did your new year go? What did you eat? Did you have fun? For me, my main and favorite activity was to go on Instagram and write "Happy New Year 2021! ".
" 2020! What a year! What an eventful trip! We survived it! Let's rejoice and to the boarding of 2021!
Romantic Happy New Year Text Messages:
The New Year is a great opportunity to remind your soul mate that you love her / him! So, if you need a nice Happy New Year text message to the love of your life, to your wife or husband, here are some romantic text ideas for you to wish a happy new year 2021…
♥ This year, I will keep my three resolutions. Loving you even more. Taking care of your at all times. Making our relationship more intense. Happy New Year, and above all … I love you.
♥ 2021 follow 2020,
As true as spring follows winter,
May the day chase the night,
And may your smile dispel my doubts.
Happy New Year My Love!
♥ A beautiful, sweet and joyful New Year to the person who fills my heart every day with warmth and happiness! Happy New Year my dear !
♥ Happy New Year 2021 to you my darling. I promise to fill your next twelve months with love and tenderness. Big kisses.
♥ I wanted to wish you Happy New Year and the first word that came to my mind! is "My love"! So, Happy New Year my love!
♥ A new year still means millions of kisses to share! I cannot wait. I miss you! Happy New Year.
♥ May this Happy New Year text message find you in great shape. With this little text I send you my Happy New Year wishes. Be happy my love.
♥ May this new year bring with it for you my beauty for our love joy, peace, happiness and prosperity! Happy New Year 2021.
♥ Look around you, we are already in 2021 and we are always happy together. I wish you Happy New Year 2021 with a big smile of joy and happiness.
Professional New Year Text Messages
Whether you are a business owner, a marketing department employee, a liberal or even a freelance, try to surprise your clients and employees with a nice Happy New Year message delivered straight to their letterbox. For that, wish them the best with a professional greeting card.
" Dear clients,
I want to thank you for the trust you have placed in me. I send you all my best wishes for this New Year. May 2021 bring you happiness and success in your projects. "
" Prosperity, success, happiness: my colleagues unite their voices with mine to wish you a Happy New Year."
" For new Year, we wish you lots of inspiration and ambition. New ideas and the realization of your projects. The whole team sends you its best wishes for 2021! "
" Some read the past, others try to predict the future. Let's ensure the present together.
" Our company " wishes you a happy new year 2021."
" In this new year, receive from our entire team the most invigorating wishes! "
" May our collaboration continue in this new year 2021. All our best wishes for happiness and prosperity. "
" Our company sends you its best wishes for the year 2021! The whole team thanks you for the confidence you have renewed in them. And wish you a great new year. "
" A new year begins, filled with good resolutions and hope. May it rhyme with serenity, fulfillment and prosperity. All our wishes for 2021. "
New Year Quotes
At the time of holiday season, we are all looking for an original and positive way to express the idea of a better future and a bright year. How about embellishing your greeting card with pretty New Year Quotes? Here is a collection of New Year Quotes for the pleasure of reading and to help you formulate your best wishes.
" The object of a new year is not that we should have a new year. It is that we should have a new soul." G.K. Chesterton
" Let us salute together this new year which ages our friendship without aging our heart." Victor Hugo
" In our perfect ways. In the ways we are beautiful. In the ways we are human. We are here. Happy New Year's. Let's make it ours. " Beyoncé
" The magic in new beginnings is truly the most powerful of them all." Josiyah Martinl
" Good resolutions are simply checks that men draw on a bank where they have no account "– Oscar Wilde
" This is a new year. A new beginning. And things will change "– Taylor Swift
" Celebrate endings—for they precede new beginnings." Jonathan Huie
" We spend January 1 walking through our lives, room by room, drawing up a list of work to be done, cracks to be patched." Ellen Goodman
" If you asked me for my New Year Resolution, it would be to find out who I am." Cyril Cusack
" We all get the exact same 365 days. The only difference is what we do with them." Hillary DePiano
" Many years ago, I made a New Year resolution to never make New Year resolution. Hell, it's been the only resolution I've ever kept! " D.S. Mixell