Labor Day is a good opportunity to congratulate your friends, colleagues and your subordinates. Here we have selected the best Labor Day quotes – have a look at them! These quotes will inspire and encourage them to work hard!
" No matter how hard the job, if a man is focused and determined, I'm sure there will be no way to fail. Every hard work should pay off. "
" Without work there is no rest, nor without a fight victory cannot be won. "
" An always-employed spirit is always happy. This is the real secret, the great recipe for bliss."
" No man needs sympathy because he has to work, because he has a burden to bear. By far, the best price that life offers is the chance to work hard at work that is worth it. "
" Man is so made that he can relax from one type of work only by taking on another. "
" The dignity of work does not depend on what you do, but how you do it. "
" No human masterpiece was created without great work. "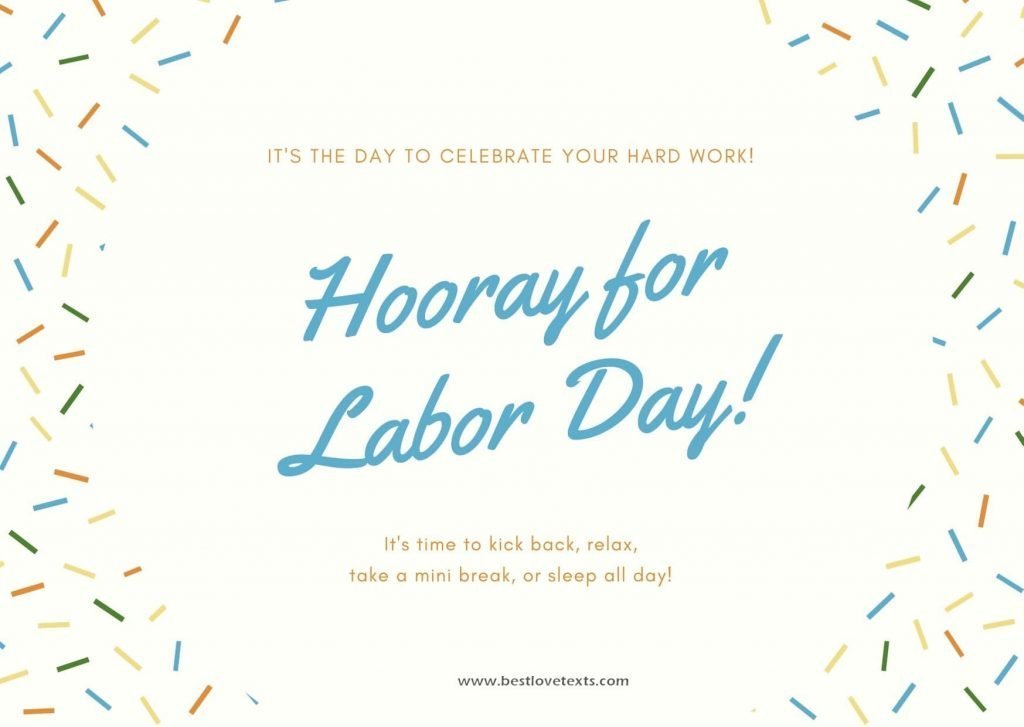 10 Great Quotes from Famous People on Labor Day
Here we have selected the best quotes and wise words from famous people on Labor Day and work. Read them and get inspired. You can send them as card messages to surprise and encourage your friends and family to enjoy the day.
1- " A hundred times a day, I remember that my interior and exterior life depends on the work of other men, living and dead, and that I must strive to give in the same measure that I received and that I still receive. "

Albert Einstein
2- " It is only through painful work and effort, by dark energy and resolute courage, that we move on to better things . "

Theodore Roosevelt
3- " Any work that elevates humanity has dignity."

Martin Luther King jr.
4- " It's work that makes the difference on everything. "

John Locke
5- " Chop your own wood and it will warm you twice. "

Henry Ford
6- " God sells us all things at the price of labor."

Leonardo da Vinci
7- " If a man tells you he loves America, but hates work, he's a liar. If a man tells you he trusts America, but he fears work, he's crazy. "

Abraham Lincoln
8 – " No work is insignificant. Any work that elevates humanity has dignity and importance and must be undertaken with meticulous excellence."

Martin Luther King jr.
9 – " Pleasure at work puts perfection at work. "

Aristotle
10 – " Choose a job that you enjoy and you will never have to work a day in your life. "

Confucius