In a couple's life , it happens sometimes that we fight and get angry. but to know how to ask for forgiveness and to recognize one's errors is a wise attitude that helps to peserve the couple.
The texts of forgiveness below i hope will help you to find the perfect words to ask for forgiveness.
|    If i did much harm to you ,if i hurt your heart ,by this message i come forward to say from the bottom of my heart : sorry !! please give me another chance to reconquer your heart. let me make him forget the past ,let me tell him i love you and that tomorrow will be better .
|    I know i made you suffer so much ,but im committed towards you to improve myself and i will wait for your pardon all the time .
|    I am so sorry for having deceived you i know i hurt you and i promise never to do it again , i promise to correct my errors and i hope you will give me the opportunity to win again your confidence.
I Am Sorry Messages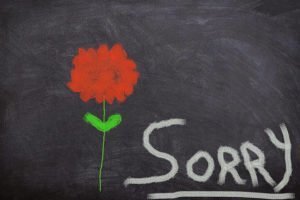 |   I apologize for hurting you by my words ,if it were possible i would have withdrew them.
|    Sometimes i do not realise that you love me to that extent and when i think about it i feel guilty because i didn't know how to love you the same way .I beg your pardon my love.
|    Sorry for what i said ,i was not in my mood at that moment.i didn't mean to hurt you .I beg your pardon.
Ask forgiveness from your lover
|    I write to you this message to apologize and to say that i feel lonely this evening .I think about you at this moment ,i swear if you give me the opportunity i will come to you and tell you that i need you and that i just want to be with you and nothing else matters.
|    I hated myself for the harm i did for you,i beg your pardon.Time is so long and life is sad without you .Come back to me my heart.
|   Forgive me my love for having hurt you ,i hope that our love is bigger than these difficult moments .I love you .