Not all couples are lucky enough to be able to see each other every day, let alone spend the nights together. That's why goodnight messages are important for staying in touch.
The feelings are there but the words are missing. You love your other half but you don't know how to tell them. Here is a list of SMS to say good night my love. We hope this one will help you find the right words to send a good night message to your loved one. Do not forget that love needs to be expressed and feelings revealed: even when it seems obvious, it is important to put into words the affection that one feels for the other.
Here is a selection of messages to send to your darling to wish her a good night.
30 of the most heartfelt Goodnight messages to her
1- I would love to be there to see you fall asleep. Tell you that I love you and that I look forward to seeing you again tomorrow.
2- Close your eyes, imagine a wonderful garden, where roses bloom and where the air is filled with their fragrance, this is our refuge and every night I wait for you. Sweet Dreams.
3- Sweet dreams, my love.
4- A human can live without water for 10 days and without sleep for 3 days, and I cannot live a single day without you!
5- The sun has set on this day, but my love for you will never fall into thin air.
6- My darling, a message of love to say good night. I love you.
7- Good night love of my life, love of my nights.
8- You are the woman of my days. But, the most beautiful thing is to have you as the protagonist of my dreams.
9- Even if I am not the greatest romantic in the world and I do not have a vocabulary rich enough to tell you the most beautiful words of love, know that with all my heart, I wish you sweet dreams and that I care about you more than you can imagine.
10- The day is over. Make way for dreams. I will surely find you there!
Good Night Messages – Sweet Dreams Wishes for Her
11- I found the woman of my dreams.
12- The stars are so bright tonight that they almost compete with our love. My they cannot measure up to our dreams!
13- I wish you a beautiful night, dream of me!
14- I hope your dreams are as sweet as your kisses and as tender as your hugs.
15- Every night I realize how much I love you. Sweet dreams and think of me! I love you.
16- Tonight, all the stars in the sky will shine a little brighter, because I think of you. I wish you sweet dreams.
17- At night, I sleep peacefully because you are by my side. I dream every night to see you again in the morning.
18- Sweet dreams. You are the only one who touched my heart. I will always be yours. Sleep well my only love. I love you.
19- I'm the happiest person in the world: I'm lucky to say goodnight every night and hello every morning to my love.
20- My bed is so empty without you! And my pillow, as soft and warm as it is, does not replace you! I hope my dreams will lead me to you. I'm kissing you strongly.
Good night my love for her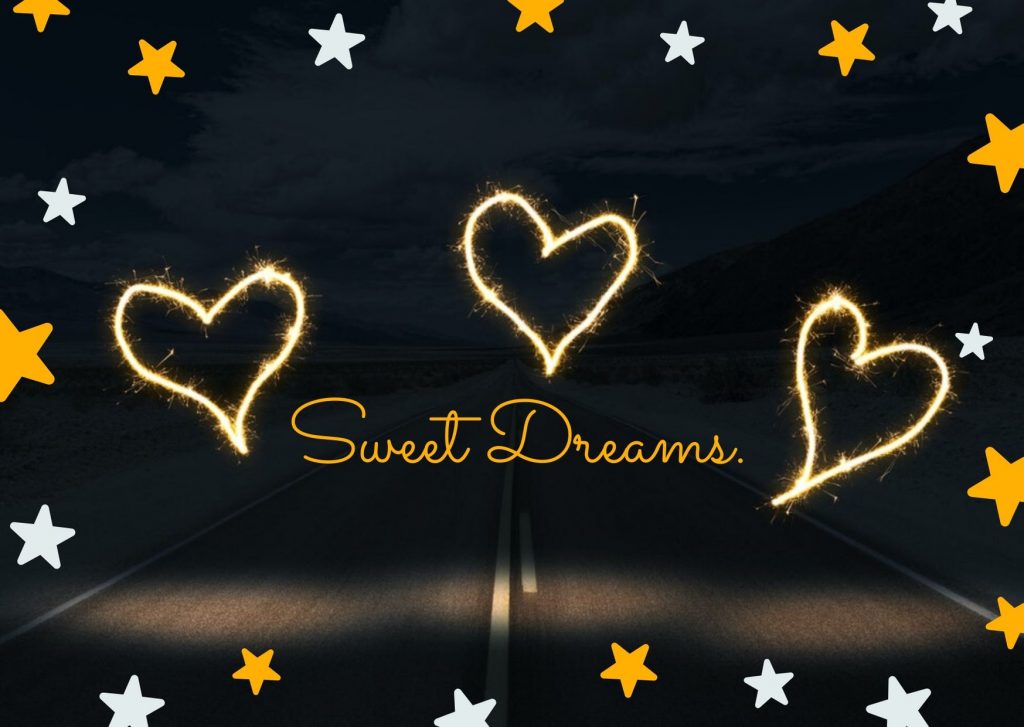 21- Every day I spend with you is the happiest day of my life. I can't wait to be in the morning. Good night.
22- My eyes refuse to close because they blame me for not wishing you a good night. So I wish you with all my heart a sweet and pleasant night.
23- I always end my days with the best, and that is to think of you and wish you a good night.
24- Little gem of my life, angel of my paradise, to you only I say good night. I love you.
25- We haven't talked much today, sweetheart, but I hope you had a good day. And if not, I hope at least you have a good night.
26- I think of you and I wish you a good evening, a sweet night, sweet dreams and a peaceful morning since a sweet message will be waiting for you on your cell phone when you wake up! I love you.
27- I live for the day when all my dreams will come true.
28- Tonight I can't wait to go to bed. I'm going to dream of you and imagine myself in your arms.
29- Far from you but under the same pale moonlight, someone is thinking of you. A person very close to his feelings and who strongly believes in the powers of dreams. Have a sweet night my love. See you tomorrow.
30- I can't wait to fall asleep to be able to have lots of dreams about you.
10 Sweet Good Night Love Text Messages To Send Her
It's nice to send an SMS just before you go to bed to let her know how much you are longing for her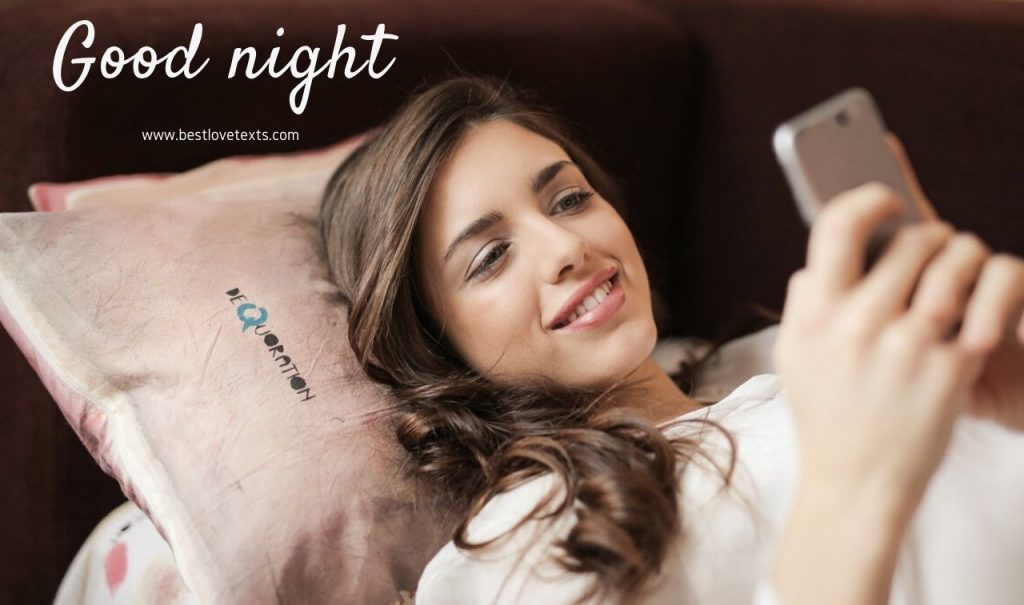 1- Who's going to heat me tonight? I miss you, have sweet dreams! "
2- I have been thinking about you all day. And I'm going to dream about us all night. Have a good night my heart.
3- I want the night to pass quickly, to see you tomorrow . Sweet Dreams.
4- Sleep well my woman, the most beautiful, the strongest, see you tomorrow
5- Sweet dreams my baby. In any case, I'm going to make beautiful ones that speak of you .
6- Your smell, your arms, your smile, your eyes, your hands on me, you feel me talking, your voice, your warmth, everything I miss at home … I kiss you, sweet night.
7- Just a quick message to tell you that I think of you before you fall asleep. Sweet Dreams.
8- Another night that we don't spend together … I can't wait to spend all my nights by your side, Good night my baby!.
9- I know it's hard for you to fall asleep without me. Soon we will never be separated again, have sweet dreams.
10- I'm away from you tonight, I miss your body so my heart speaks to you … I love you
Good Night MY LOVE – Good Night Sweet Wishes for her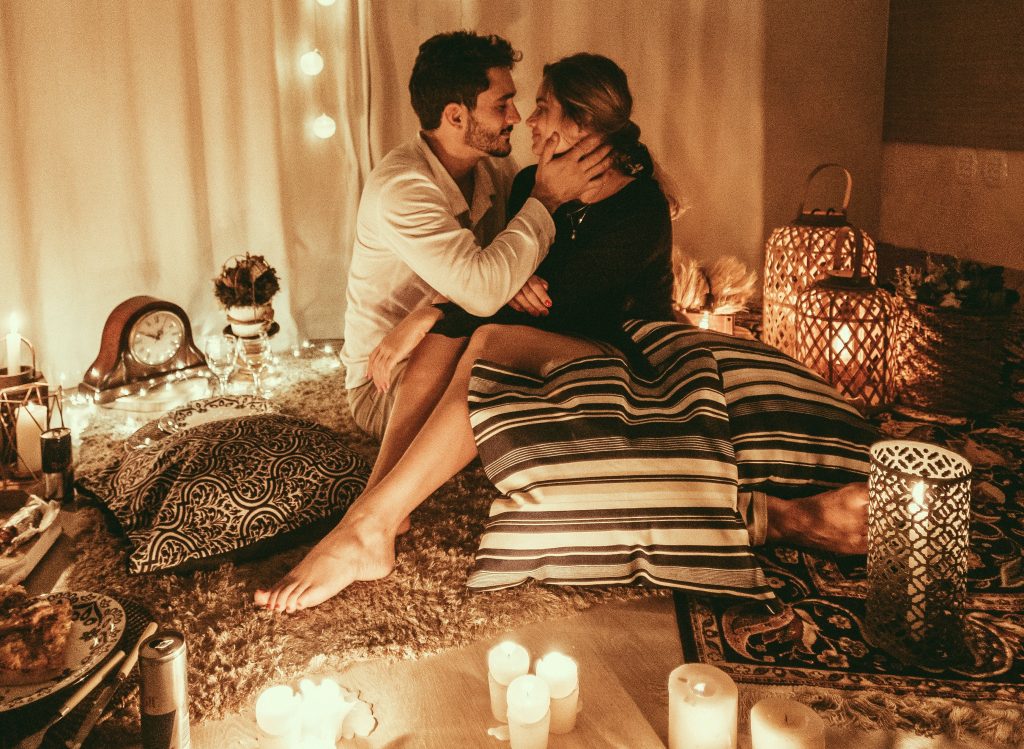 I'm alone in my bed, I'm cold without my human radiator. I dream of snuggling against your chest and falling asleep peacefully.
Falling asleep without making love is like waking up without coffee. Look forward to tomorrow night.
I give you a virtual hug and send you all your favorite hugs. I kiss you where you prefer
Don't spend too much in a box tonight, keep some for me tomorrow, surprises will be waiting for you… under my clothes.
I fall asleep slowly, my eyes close little by little, I imagine you near me, your hands enveloping my whole body, your lips on my shoulders and your breath in my neck. Good night, I'm going to dream of you.
I would like you to be with me, I would like you to be in me. But you're not there. I will quench this thirst for you in my imagination. Sweet Dreams.
I imagine everything I could do to you if you were there. I pretend to think that you would be fulfilled. Too bad that a few kilometers separate us!
I'm in need of you, you're my drug: I can't do without you, your smell, your back, your mouth, your heat. This night will be long.