A beautiful card written from the depth of your heart to your mom will make the difference especially when you are away .Here's a selection of texts and pretty words to write in a card to say " I love you Mom "
20 Of most heartfelt Card Messages for Mother's Day 2022
1- For the most wonderful of mothers. Always there for me, always available, always with love, always … I send you the biggest of all kisses to celebrate this Mother's Day.
2- Mom, I lack words to express my love to you. You are everything to me: a mother, a friend, a confidant, an accomplice … Even if I don't prove it to you every day, don't doubt that, for you, my heart is filled with love! Happy Mother's Day Mom
3- To a mother who is so charming and understanding. May this day fill your heart with happiness and joy? On this memorable occasion, I would like to wish you a happy Mother's Day.
4- The love of a mother is the conviction that her chicks are swans; which is the best way to cheer up kids who are convinced they are ugly ducks.
5- thank you for everything you did and you are still doing for us, will never be able to repay!
6- My beautiful mom, you deserve to be pampered as you are always doing it with us.
7- Thank you for your love and assistance in the best as in the worst times!
8- Every hug, every laugh, and every kiss made of me what I am now! Thank you so much mom.
9- I can't imagine life without you mom, you are my heart, my soul .Happy Mother's Day.
10- Thank you for being such a pillar for us .you are everything in our life!
Happy Mother's Day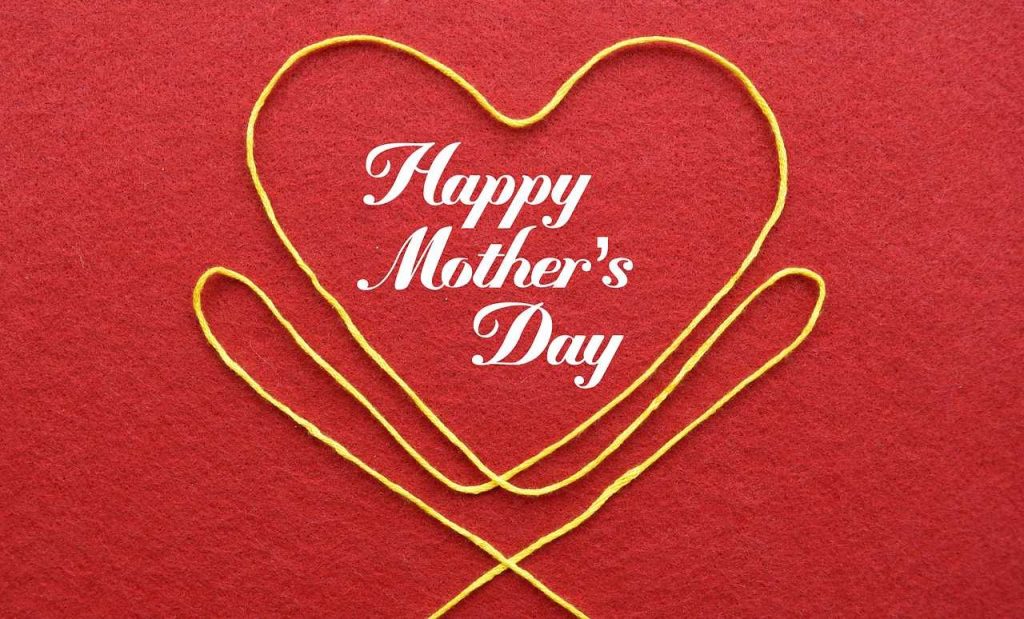 11- Mother of love, I love you infinitely from the sky, I love you to the end of the shooting stars.
12- Mom, I love you as big as the universe, big as Santa Claus.
13- All children think that their mom is the most beautiful of moms. Inevitably, it's their mom. Except that my mom to me, it's for real that she is!"
14- When I grow up, later, as a job, I will do the same as mom: cuddly.
15- To the most beautiful mother on earth! You my sweet mom whom I love. I send you a beautiful bouquet of love flowers to embellish your birthday. Beautiful flowers with the scent of eternal happiness and endless joy.
16- May this holiday be in your image: sweet, tender and full of kindness.
Happy Mother's day 2022. I love you.
17- You are one of the pillars of my existence. A person I love with immense love.
18- To the sweetest of mothers, May this day be only sweet .My mom whom I love very much. Happy Mother's day 2022
19- Happy Mother's day to my darling mother, A delicious woman, the nicest of mothers.
20- Dear mother, Receive all my affection. I love you my adored mother!
You are my queen, my fairy, a gift of destiny. Happy Mother's DAY 2022