What to write in a Valentine's Day card ?
It is not always enough to be in love to find the words! It is on the basis of this observation that we wanted to give a little boost to lovers in need of inspiration. The Valentine's Day letter templates that you will find in this article are at your disposal. You can adapt or magnify them in your own words. Let them touch the heart of the loved one by swiping them inside your card.
1- To invite him to dinner on Valentine's Day
It is true that I have a devouring passion for you, but that is not a reason to let yourself starve! On the contrary, love drives us to gluttony, if it is shared .Also I suggest you, on the occasion of Valentine's Day, to enjoy together a fine supper. We will be free to choose the most delicious option for dessert …
2- Trip for two
I thought this year, as a gift, give you a backpack. I know, it's amazing you would find in it: Soap and toothbrush, Linen, paper, pencils, and above all, at the very bottom, two tickets for the two of us! Happy Valentine's Day!
3- Out of sight near the heart
My tender love, It is a profusion of roses that I would like to place at your feet to tell you how much I love you. The distance that separates me from you however prevents me from doing so. I entrust this pretty card with the care of flavoring your dreams. I think a lot about you and the projects we are forming together. Next year, on Valentine's Day, we will be together. In any case, that is what I wish with all my might.
4- For a romantic statement
To know true happiness, I first had the chance to meet you, then to tame you. I found in you everything that my soul desires: the inner joy and the certainty that we have a future to build together. You are irreplaceable for me. Happy Valentine's Day to a unique person in my eyes and in my heart.
5- Recent meeting
We have just met, and we will take the time to get to know each other better, but already I have the feeling that our history can be written in the present and in the future. I'm happy to spend this Valentine's Day with you, and even happier from this beautiful meeting.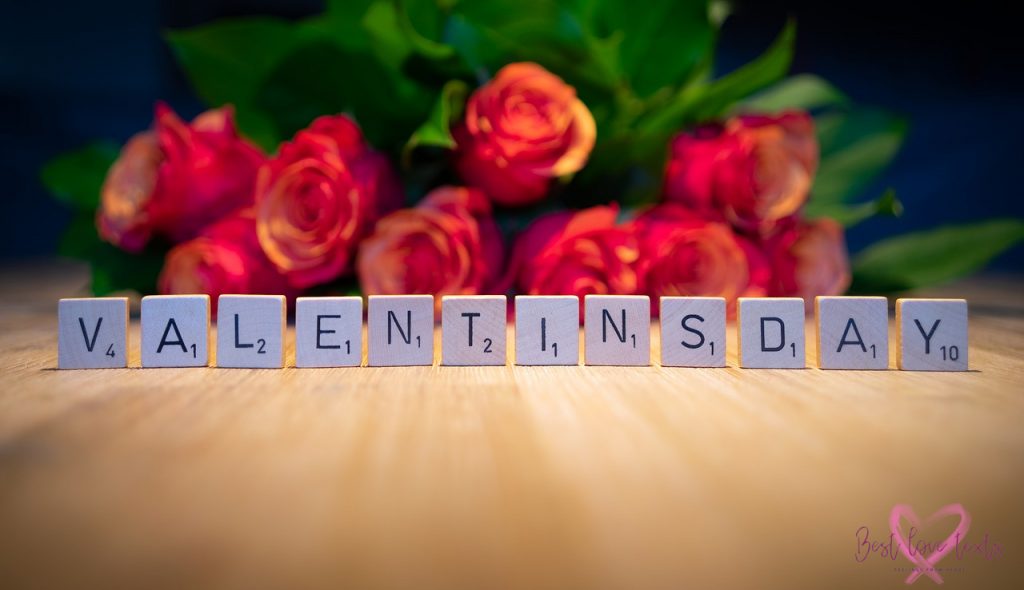 6- Love word games for Valentine's Day
Let's get dressed up, since it's our turn today, to savor the beauty of this day ,who invites us to celebrate love .Happy Valentine's Day.
7- A love declaration…
I started by devouring you with your eyes …Then I tried to approach you more closely.Since then, you have completely bewitched me! And now I don't want to leave you … Happy Valentine's Day
8- The art of loving …
If love is an art, I want to be an artist! Be my muse, my source of inspiration, the living water I use. In you, I will draw the strength to move the mountains to build our happiness. Thank you for your love that imbues my life with golden light.
9- I love you I love you I love you…
You love me … do you know? You know it, yes but how much? It seems to me for my part, that proclaims it 100,000 times, Will always be insufficient To say such a great love! . Happy Valentine's Day
10- For two, it's so much better …
Raise your eyes towards the stars, admire a magnificent landscape or savor the beauty of music while holding your hand in mine … So many things only make sense because we do them together. Thank you for this feel that your love gives to everything that makes me vibrate. Happy Valentine's Day.