Are you a close friend of the bride and groom and looking for a fun message to write on the guest book? A funny sms to congratulate the newlyweds after their marriage? A funny little word to write to accompany the wedding gift? You are on the right page !
To vary from the traditional "congratulations" or "it was a beautiful marriage, thank you" try originality by writing a humorous text that will put a smile on the face of the newlyweds.
No need to think about finding the right words, enjoy the party and choose a text full of humor (below) that will suit the relationship you have with the newlyweds!
These text models are perfect especially for close friends and colleagues.
Funny Wedding wishes Examples
1- The key to a successful marriage is not the sharing of responsibilities, the perfect union or even complicity … the most important is the television remote control!
2- So dear friends, dear newlyweds, be happy! Know how to appreciate every moment. Laugh at everything and especially yourselves!
3- What did I like best today? Hmm … the meal! No just kidding. This day was simply perfect: rich in emotions, full of surprises, magic! Anyway… congratulations on the meal… er the wedding!
4- I am so happy that you are married! I can no longer wait to be the godmother of your children. Besides, I'm sure they'll be great and they'll be either astronauts or Nobel laureates. And how beautiful they will be! Am I doing too much? No, it's just that I'm really very happy for you two! Well done!
5- Money is the number one issue in the couple's arguments. The greatest irony of marriage is that it begins with its greatest expense!
6- Young lady and Young man, you have just united your 2 hearts and your lives! You have made the choice to live in sin and not to appear before the priest. The church is very empty today!
7- Yet our hearts are full of affection in your honor. We are all happy witnesses to the sincerity of your love and your mutual commitment! Love each other in peace! God exists, and can approve the beauty of your union!
Humorous Wedding wishes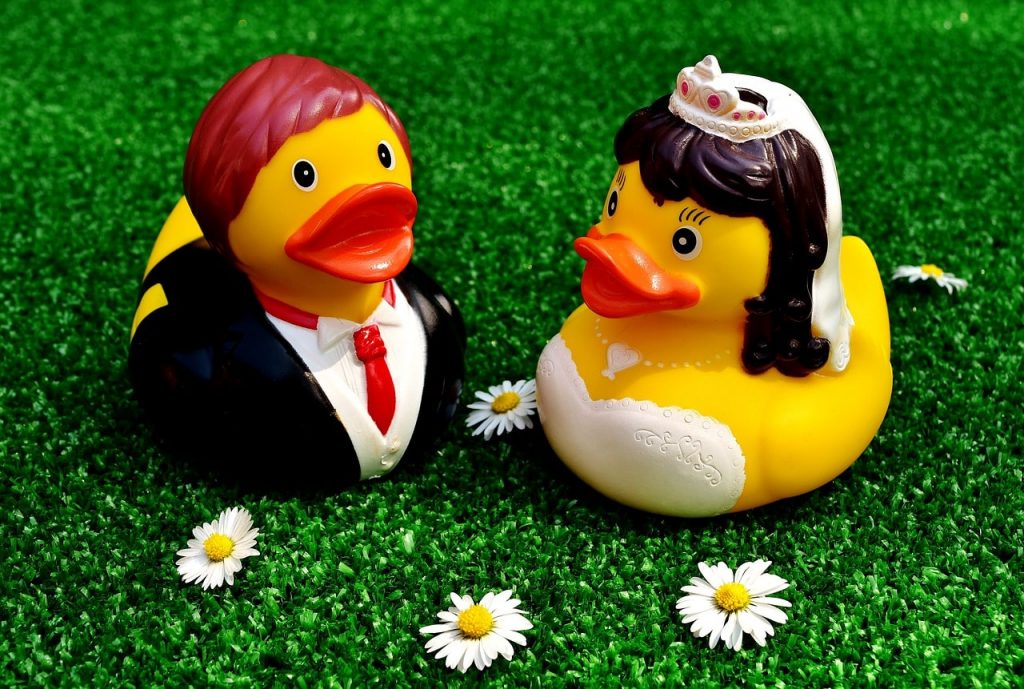 8- " To marry is to agree to seek solutions to the problems that we never would have had it alone." Coluche
9- " The husband who wants a happy marriage must learn to keep his mouth closed and his check book open." Groucho Marx.
10- Finally you got married! I'm the happiest man today! I could not wait to become the godfather of your beautiful children of love! I know in advance that my godchildren will be celebrities, real stars … With such parents, they can only become President of the Republic or astronauts! Magnificent children born to magnificent parents!
11- Congratulations to the magnificent newlyweds that you are! Congratulations to the most beautiful couple in the world!
12- There, all is said! Without laughing, we wish you both a very good life, to carry out all your projects that will make you happy. We share your happiness so communicative, we are still on a little cloud after this wonderful marriage. Long live lovers! Congratulations!
13- It was time ! You are finally married! I just won my bet! Yeah 10,000 euros in your pocket!
14- I am so happy that you are married! I can no longer wait to be the godmother of your children. In addition I am convinced that they will be great and that they will be either astronauts or Nobel Prize. And how beautiful they will be! Do I overdo it? No, it's just that I'm really very happy for you two! Well done!
15- After a marriage, husband and wife often agree to increase the waist size. wife by the children,husband by the beer. Let the increase begin!